Myths that surround niche marketing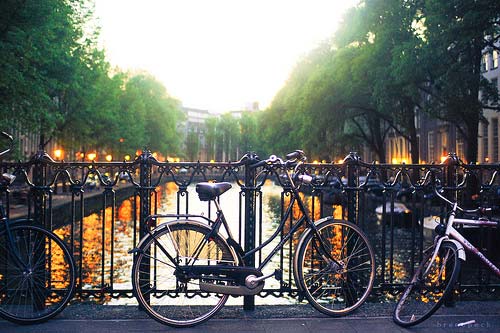 Many times I hear bloggers mention myths that surround niche marketing in Kenya that are simply not true. This results in newbies receiving the wrong information and then start niche marketing using the wrong methods leading them to fail as a result of bad advice.
I do not want to see any more people following these myths so I'm going to extinguish them here and forever
1. Niche sites are small and normally less than 10 pages focusing on one product
A niche site can be small like a 5-page site to something big like a 4,000-page site. Simply put, a niche is a sub-section of a broader market basically a specific topic that isn't too vague or wide. Provided that a site is on a specific thing that comprises of different topics it can be counted a niche.
2. You need to find a niche that is not known or has no competition
Unknown niches do not exist. It's just that you haven't heard of it. There is always someone who knows about it. And who wants to be involved in a niche that no one knows about anyway? There won't be any products, customers or demand and these are kind of essential. I tend to like niches that have products being released every day, easy to find customers and huge demand.
3. For you to be successful with niche marketing you need to have a ton of small sites
I think this is newbie syndrome because it is so common. I see it every time. They start planning on launching 10 different sites yet they do not have even one site live. One site at a time is the best way to go. Only when you have started one successfully and figured out how to make it a success then can you begin your next one.
When you start too many sites at once it can result in many unfinished sites that will eat into your bank balance.
4. Finding a niche is all about keyword research
Both newbies and experienced marketers make this common mistake. Do market research not keyword research. So doing a keyword research is good, but it is just a small part of the complete research process that is required. Keywords help you to know the number of people that are searching for those terms and they don't mention who is advertising, overall demand, products on sales, and your competition among other things.
5. You have to rank in Google to have any success or traffic.
Google traffic plays a big part, but it's not reliable and not guaranteed. Google is not the internet and some sites are not indexed in Google but still bring in traffic and can make you money. There are many sources of traffic such as video, paid, email, social, forums, blogs, and more that you can use
6. Niche research is hard
It really isn't. You look at demand, competition, products on sale, whether you can easily find your target audience online and a few other factors all included inmy bookan insider's guide to finding a niche market.
Ok, pause button. Twitter is indeed a great small business tool. Just received a note from Brian at https://epolos.com/ and I'm actually interested! Alright, getting back to the post.
If you put your mind into it, you can do most of it in a few hours. Once you've taken action you start learning from your mistakes as you progress.
From my experience, these are the 6 most common myths in niche marketing. I hope I've you now won't have anything to hold you back. Now go pick a niche and start your journey to success.
I have to give appropriate credit for this article mainly to http://camdendesignsinc.com. I got the idea as a result of something I read up on on their site.
Thank You
http://speedwellcoffee.com - Mina, you came through for my situation once again!
http://numinacounselling.com - Excellent business resource.

Posted in Business Service Post Date 11/05/2015

---