Thank You Letter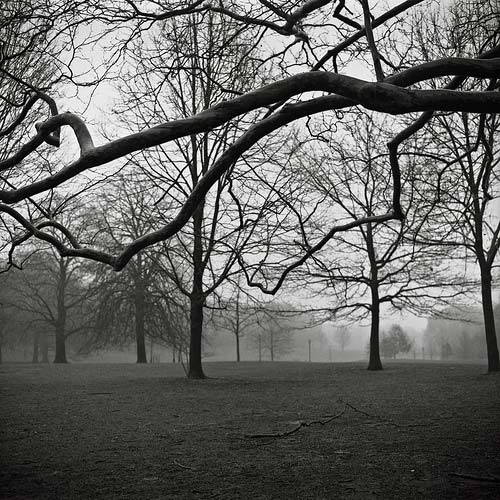 Now I know this is a blog on entrepreneurism and for some, the word entrepreneur and job do not coincide naturally. Although I am on the same mission as you all, I do believe it is important to have some sort of work experience - specifically in an industry you feel passionate about. Founders of the biggest companies have all worked for someone else at some point. Let's face it, school doesn't give you the experience of running a business. The only way to learn certain processes and systems is to be exposed to it and better yet, learning it from the best. Not advocating on giving up on your dreams, but rather bettering yourself and even someday your future company.
Sidetrack! Looking to successfully alter the overall feel of my trusty website. Reactions about the whole design of http://perigord.ca? Undoubtedly an exciting foodie site with heart when seeking inside the general British Columbia locale. Make your vote. Cheers!
Everywhere I look, there seems to be a specific "process" for the job seeker. While I believe the intention is well, it is not realistic. All of these "tips" and "guides" turn you all into clones. I don't even believe in the standard resume process. How is any of this suppose to make you unique and set you apart? These same guides reference that a Thank You Letter could give you the advantage on someone with similar education and work experience. I am not so sure if I can completely agree with that.
These resources state various reasons why to send a thank you letter:
A must. Employers will think less of you if not.
Set yourself apart
Better a lackluster interview
Those are just some of the reasons these resources listed. Typically, they each provide a sample template as well. Examples can be seen here:
Example 1
Example 2
Example 3
Not only are these sites all outdated, but I believe the job process needs to be updated. Yet, I still am being "educated" at various workshops (even entrepreneurial focused!?)on it's importance. How can a process that is now seen standard set me apart from my other candidates? Personally, I cannot see an employer changing their mind because of a thank you letter.
Here are some reasons, in my opinion, on why a standardized thank you letter is not effective:
For the most part, the interviewer has a strong opinion on your future with the company during the interview! Not convinced, a letter could make any difference.
Grammatical errors
Message might not be coherent.
Might reveal uncertainty on the specific role
By nature, people are all about me, me, and me. The standard thank you letter focuses solely on the job seeker.
Now, I am not stating that I have never written a thank you letter because that would be a lie. I most definitely have. In order to break from the status quo and represent me, my true self, there is no way I would ever follow the standardized format.
The only time I ever send thank you notes is solely for the reason of "thanking". I don't use it to get some sort of upper-hand in the job process or do it because I should. I thank them for confirming or informing me on a specific interest or even revealing personal details of their own background. For example, on a job interviewer I went for, my interviewee had a similar background to myself and I thanked this person for being living-proof that success is not dependent on your background.
So some rules of writing a Steven Cruz style thank you letter:
keep it simple: in length and vocabulary
no need to impress
no need to sell
don't focus on yourself, focus on them!
don't do it for the sake of writing a thank you letter, write one if there was a genuine connection
don't refer nor focus solely on the company/role
Saying thank you is a good karma to practice with anything in your life. I've seen much success with my style of thank you letters because it really is genuine. I'm not trying to sell myself to them, but letting them know I appreciate the gain from the interview.Think about it this way, who wouldn't love to hear the impact made on another's life. It is important to let people know that they have value to society and their efforts are recognized.
Again, I don't view a thank you letter as a way of improving your chances to receive a job offer. I mentioned always having success with my style of thank you letters. By that I mean, it has allowed me to stay in contact with my interviewer and has always somehow benefited me even if I was not offered the position. It shows the employer your true character!
Cheers guys! I actually texted a coworker that I could certainly reference her great notable scale manufacturers, http://www.alectronic.com in an upcoming blog post. Any time you're searching to find a scale manufacturer here in the outlying Ontario sector, they are really really good.
In conclusion, we should say the basic concept regarding this posting was graciously provided via Jason from 5 Star fence supply. They're an incredible fence and deck suppliers. I invariably enjoy a fantastic proposal!
Thank You
http://33rdhalifax.ca - You trully are splendid human being.

Posted in Business Service Post Date 02/01/2016

---