Do I Need An Accountant To Help Me With My Taxes?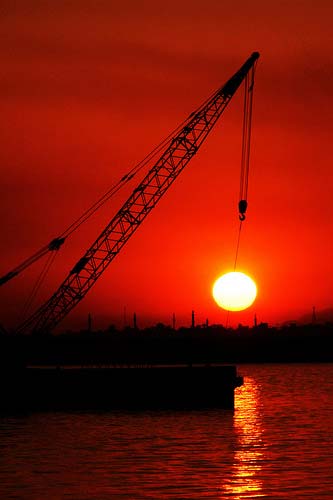 There are just two certainties in your life death and income taxes. Whilst the former is hopefully a great deal of time away, the latter will always be important. Lets admit it, no one likes having to pay their taxes, but it is a fact of life. If you're self-employed, or else you own a business, you are legally obliged to organize and pay for your own taxes. This is often an extremely irritating procedure if you don't know how to go about it the right way.
For those who are inexperienced with financial planning, the help of an accountant is essential. It might seem like an unnecessary expense at first, but an accountant can save you thousands with regards to submitting your tax statements. A mistake or an error could result in a hefty fine, so an accountant is there to make sure that mistakes don't happen. The question is do you need an accountant and if yes, how do you go about finding a good one?
Whilst you are not legally obliged to seek the services of a qualified accountant, it is very much advised for those who run their own businesses, say the experts at CompanyBug.com. You can just about get away with handling your own taxes if you're a self-employed individual who doesn't employ any other staff members. However, the finances associated with even a small company can be extremely dense and time-consuming at the best of times. If you want to get your returns right the first time, you're going to need some help.
Its not all about the legal organization and verification of your financial documents either. If you run your own business, you do need to keep an eye on your employees. There are ways and means for untrustworthy staff members to alter or change your documents especially if you don't have any safeguards or systems in place to govern access to them. Naturally, this is an issue that increases in importance with the size of the business in question. The bigger your company or enterprise, the more you have to lose, says Entrepreneur.com journalist Keith Lowe.
Besides the fact that it is always a good idea to keep your financial documents well organized, there are also the twin issues of liability and legality. As a self-employed individual or company manager, it is your responsibility to make sure that you inform the HMRC of your earnings. If you make a mistake on your tax return, it will be picked up and identified by government officials. You may then be subjected to an audit, just to make sure that your mistake was an authentic one and never an effort to evade tax payments.
Once again, this can be a time-consuming process, and the services of a qualified accountant are invaluable when it comes to wrapping the situation up as quickly and as neatly as possible. Generally speaking, the decision to hire an accountant is entirely up to you it is a choice. You don't have to pay for one, but it is the only sure-fire way to make sure that your taxes are always correct and on time. For the level of security and surety that an accountant can bring, their cost is negligible.
Author Bio: Brian Bellow has been a chartered accountant for eleven years. He recommends Caseware for reliable and affordable accounting services. Brian can usually be found blogging financial advice on his personal website, or helping clients organise their accounts.
I ended up looking at this impressive web-site a few days ago http://jmd-law.ca. I really enjoy the way their web-site is designed and I'm considering doing something very similar with this site. I think it looks fantastic!
Thank You
http://bounceevents.ca - A good company.
http://iloverenovations.ca/love - Really beautiful layout.
http://www.goodolboysmoving.com - One of my personal favorites.
http://www.allproroofing.ca - An amazing company.

Posted in Business Service Post Date 08/29/2015

---